Transfery SuperPatsonFCB @02.05.2017 | Przeczytano 6308 razy
W letnim okienku transferowym zarząd ma zrobić wszystko, by sprowadzić prawego obrońcę Arsenalu.
Pozycja prawego defensora będzie latem kluczowa w kwestii wzmocnień pierwszej drużyny. Sergi Roberto wielokrotnie w tym sezonie podkreślał już, że chce występować w środku pola (de facto na swojej nominalnej pozycji), a to oznacza, że na prawej stronie zostanie jedynie Aleix Vidal - obecnie kontuzjowany.
Zarząd Barcelony na cel numer jeden upatrzył sobie Hectora Bellerina - zawodnika Arsenalu. Dotychczas Hiszpan wielokrotnie w wywiadach podkreślał chęć zostania w Londynie, jednak, zdaniem mediów zbliżonych do środowiska piłkarza, ostatnie wyniki drużyny Arsene'a Wengera sprawiły, że Hector zaczął myśleć o przeprowadzce. Przypomnijmy, że Kanonierzy prawdopodobnie nie zdołają zakwalifikować się do przyszłej edycji Ligi Mistrzów (aktualnie 6. miejsce), zaś w 1/8 finału tych rozgrywek zostali zdeklasowani przez Bayern, tracąc w dwumeczu aż 10 bramek.
Ponadto w ostatnich spotkaniach Hiszpan przestał być kluczowym zawodnikiem w swojej drużynie. Stał się ofiarą zmiany systemu przez Wengera - cierpi na tę samą przypadłość, co niedawno w Barcelonie Jordi Alba, gdy Luis Enrique zdecydował się na grę systemem 4-3-3. Generalnie mówiąc sezon ten nie jest zbyt dobry dla Bellerina, który jest bardzo krytykowany przez kibiców za swoją nierówną formę.
Zdaniem mediów Barcelona kontaktowała się z Arsenalem już podczas Wielkiego Tygodnia. Agent i doradcy piłkarza ponoć niczego nie wykluczają, choć chcą poczekać ostatecznie na to, w jakie sytuacji The Gunners będą znajdować się po zakończeniu sezonu. Nie jest bowiem wykluczone, że Bellerin kolejny sezon zostanie już na The Emirates.
---
ZOBACZ TAKŻE: FC Barcelona B wygrywa swoją grupę!
---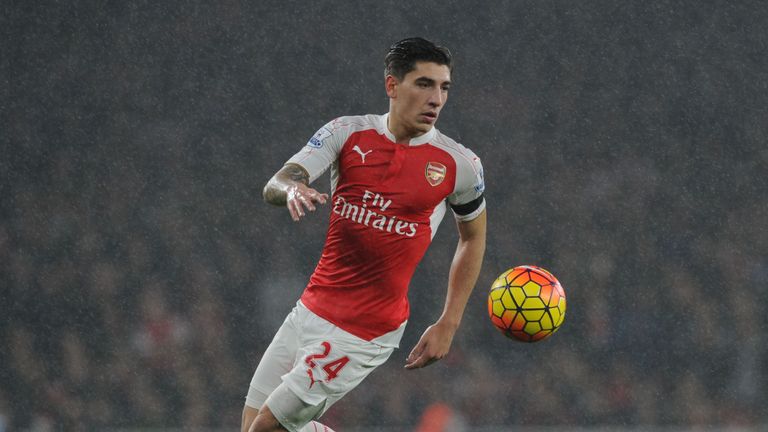 Źródło: Sport
Ankieta - wypowiedz się!
Wczoraj, 15:53

1
Transfery
Dembélé chce udać się na wypożyczenie

Wczoraj, 15:52

0
Wywiady
Pablo Machín: Girona obudziła bestię szybkim golem

Wczoraj, 14:44

1
Kontuzje
MD: Dłuższa przerwa Semedo [Aktualizacja]

Wczoraj, 13:27

0
Wywiady
Sergio Busquets: To było przekonujące zwycięstwo

Wczoraj, 09:55

2
Ciekawostki
Ciekawostki pomeczowe: Barca 6-1 Girona

Lut 24, 23:45

0
Konferencje prasowe
Valverde: Wszystko ułożyło się po naszej myśli

Lut 24, 23:38

2
Kontuzje
Semedo i Pique z urazami

Lut 24, 23:26

2
La Liga
Alba nie zagra z Las Palmas!

Lut 24, 23:17

0
Pod Lupą
Pod Lupą: FC Barcelona - Girona

Lut 24, 23:03

1
La Liga
Wybieramy najlepszego piłkarza meczu z Gironą!
FC Barcelona -...
Wypowiedź...
SOM EL BARCA
Atletico...
Real Sociedad...
Barca 1-2...
Więcej
Reklama