Transfery Phenom @31.08.2017 | Przeczytano 4606 razy
Kto, gdzie i za ile? Zapraszamy na relację z ostatniego dnia letniego okienka transferowego!
---
00:20 - TO BY BYŁO NA TYLE!
Kończymy na dziś, drodzy Państwo. Dziękujemy wszystkim obserwatorom naszej relacji za ostatnie 12 godzin. Życzymy dobrej nocy!
---
00:15 - FC Barcelona nie zamierza się poddawać w kwestii Coutinho, pomimo postawy Liverpoolu.
---
00:10 - Kamil Grosicki zostaje w Hull City!
"Na dzień dzisiejszy zostajemy tu, gdzie jesteśmy" - powiedział agent Polaka w wywiadzie dla telewizji Eleven.
---
00:00 - KONIEC! Za chwile zaczną napływać oficjalne potwierdzenia ostatnich transferów w tym roku!
Tymczasem radio COPE informuje, iż Barca myśli o sprowadzeniu Mesuta Özila, za którego Kanonierzy oczekują 60 milionów euro.
---
22:54 - Aleksandar Dragović zawodnikiem Leicester City!
Obrońca trafił do Lisów na zasadzie rocznego wypożyczenia z Bayeru Leverkusen.
---
23:40 - W Barcelonie wierzą, że po zakończeniu meczu Brazylii z Ekwadorem padnie oficjalne oświadczenie z ust Coutinho.
Pomocnik ma powiedzieć, że chce trafić na Camp Nou.
---
23:30 - Koniec marzeń Barcelony o Coutinho?
Włodarze klubu z Anfield mieli odrzucić najnowszą ofertę Katalończyków opiewającą na 160 milionów euro.
---
23:22 - Ross Barkley przeszedł testy medyczne w Chelsea, jednak nie zdecydował on się na transfer!
---
23:18 - Koniec okienka już za 42 minuty! Co więc z Kamilem Grosickim?
Polak skomentował swoją sytuację za pośrednictwem Twittera.
---
23:01 - Andre Gomes jednak zostanie na Camp Nou?!
Portugalczyk najprawdopodobniej nie przeniesie się do Tottenhamu.
---
23:00 - Okienko transferowe we Włoszech właśnie się zamknęło!
---
22:52 - Danny Drinkwater przejdzie niedługo testy medyczne przed transferem do Chelsea! Zawodnik dotarł właśnie do ośrodka treningowego The Blues.
---
22:40 - FC Barcelona przygotowała czwartą ofertę za Coutinho!
---
22:15 - Davide Zappacosta przechodzi właśnie testy medyczne przed transferem do Chelsea!
---
22:00 - Za godzinę zamyka się okno transferowe we Włoszech!
---
21:56 - Koniec sagi z udziałem Virgilaa van Dijka!
Holender pozostanie w Southampton na kolejny sezon. Przypominamy, iż stoper łączony był z przenosinami do Chelsea czy Liverpoolu.
---
21:40 - Fernando Llorente już niebawem zostanie przedstawiony jako nowy nabytek Tottenhamu!
Przypominamy, iż o usługi napastnika zabiegała również Chelsea.
---
21:12- Radio Cadena SER twierdzi, iż przedstawiciele Barcy nie wierzą w pozytywne zakończenie negocjacji z Liverpoolem.
Katalończycy mają jednak walczyć do samego końca o pozyskanie 25-letniego pomocnika.
---
21:05 - Riyad Mahrez liczy na to, że zostanie zawodnikiem FC Barcelony! Katalończycy monitorują sytuację Algierczyka i chcą złożyć oficjalną ofertę jutro, kiedy będzie miała pewność, że Chelsea już nie kupi zawodnika Leicester. Przypomnijmy, że okienko transferowe w Anglii kończy się dzisiaj o północy.
---
21:04 - Angielska prasa informuje, że Tottenham może jednak kupić Andre Gomesa! Wcześniejsze doniesienia mówiły o wypożyczeniu. Kwota transferu ma wynieść 40 milionów funtów. Do końca okienka w Anglii niewiele mniej niż 3 godziny!
---
20:58 - Sky Sports informuje, iż temat przenosin Alexisa do Manchesteru City upadł!
Wszystko za sprawą Arsenalu, który wycofał się z walki o Lemara, oferując wcześniej 92 miliony funtów.
---
20:53 - Andre Silva otrzymał pozwolenie na opuszczenie zgrupowania w związku z trwającymi negocjacjami z Leicester. Portugalczyk ma zastąpić Danny'ego Drinkwatera, który już niebawem może zasilić szeregi Chelsea.
---
20:51 - Nampalys Mendy wypożyczony z Leicester do OGC Nice. Zdaniem obserwatorów, władze trzeciej drużyny Ligue 1 poprzedniego sezonu są gotowi na ponowną ofertę Barcelony za Seriego.
---
20:48 - Liverpoolowi nie zależało na sprowadzeniu Lemara podczas tego okienka! Wszystkie pojawiające się informacje to plotki.
---
20:43 - wreszcie prawdziwa bomba transferowa, wreszcie transfer na miarę Deadline Day! Szymon Pawłowski przenosi się z Lecha Poznań do Bruk-Bet Termaliki Nieciecza na zasadzie rocznego wypożyczenia!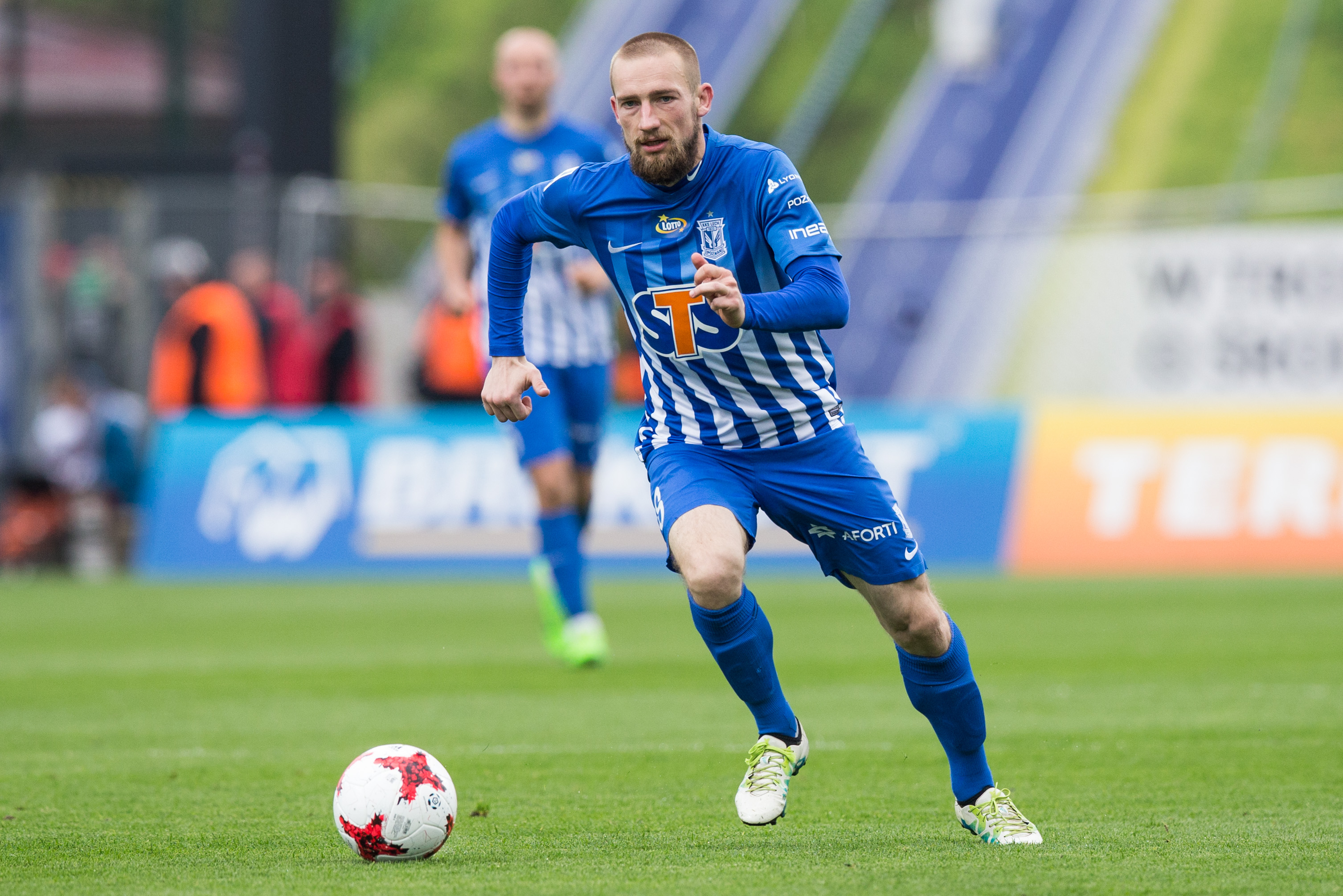 ---
20:37 - OFICJALNIE! Douglas piłkarzem Benfiki!
Brazylijczyk przeniesie się do Portugalii na zasadzie rocznego wypożyczenia.
---
20:20 - OFICJALNIE: Bojan Krkić zawodnikiem Deportivo Alaves!
Potwierdzają się poranne doniesienia o rocznym wypożyczeniu Hiszpana do La Ligi.
---
20:16 - Transfer Andre Gomesa do Tottenhamu kwestią godzin! Sporą rolę w całej operacji miał odegrać Mauricio Pochettino,
---
20:05 - Lucas Pérez wraca do swojego poprzedniego klubu na zasadzie rocznego wypożyczenia! Ostatni sezon Hiszpan spędził w drużynie Arsenalu.
---
19:45 - Rodzina Philippe Coutinho opuściła niedawno hotel, w którym przebywała reprezentacja Brazylii. Jeden z braci powiedział ponoć, że sam piłkarz nie wie, co się wydarzy. Radio Marca z kolei donosi, że w ciągu najbliższej godziny może nastąpić oficjalne ogłoszenie transferu piłkarza Liverpoolu do Barcelony.
---
19:41 - Tymczasem powiększa się polska kolonia we Włoszech. Mariusz Stępiński został wypożyczony z francuskiego Nantes do Chievo.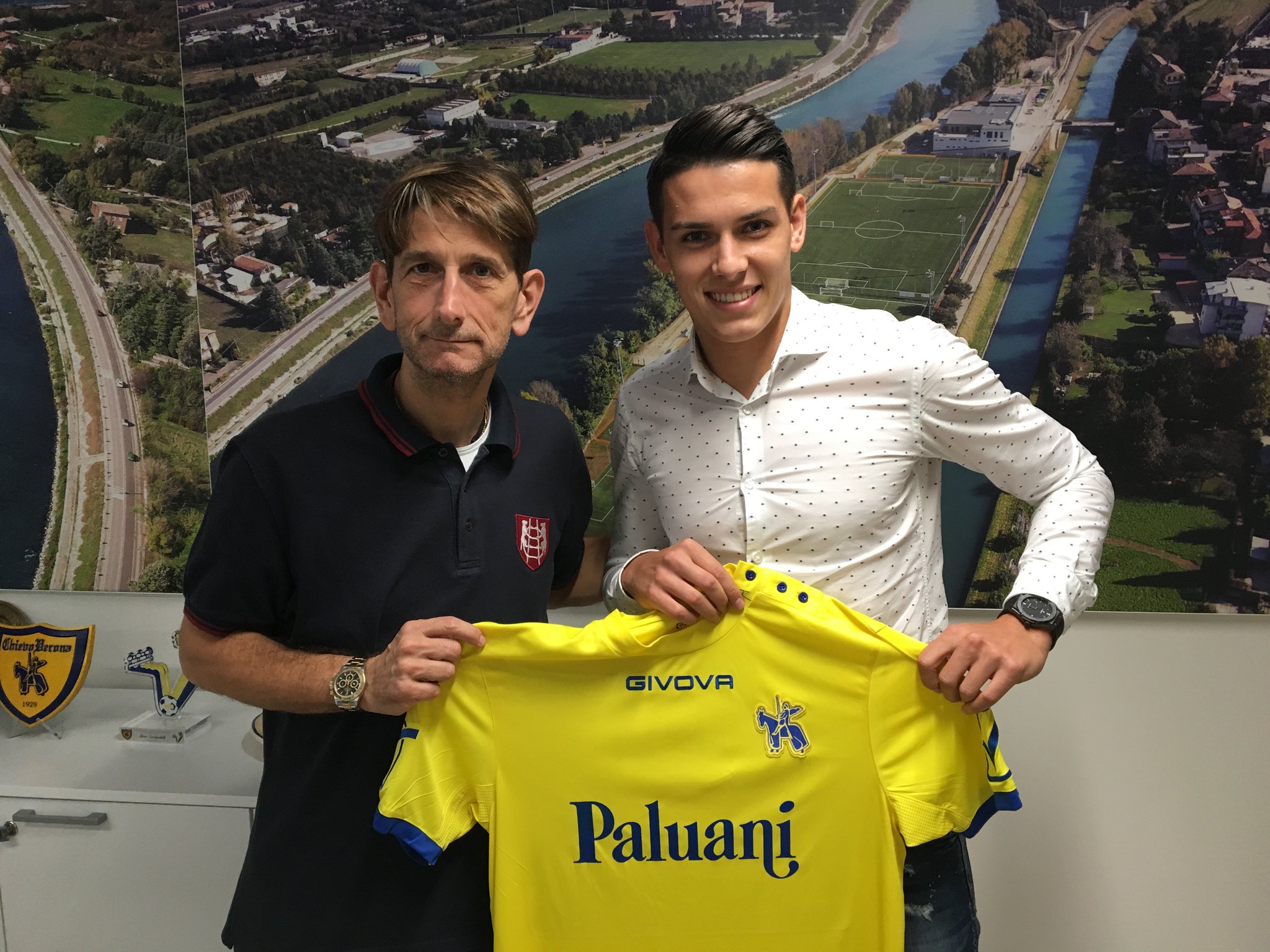 ---
19:36 - OFICJALNIE! KYLIAN MBAPPE W PSG! Francuz zostanie wypożyczony do wicemistrza Francji, który za rok wykupi go z Monaco za 180 milionów euro!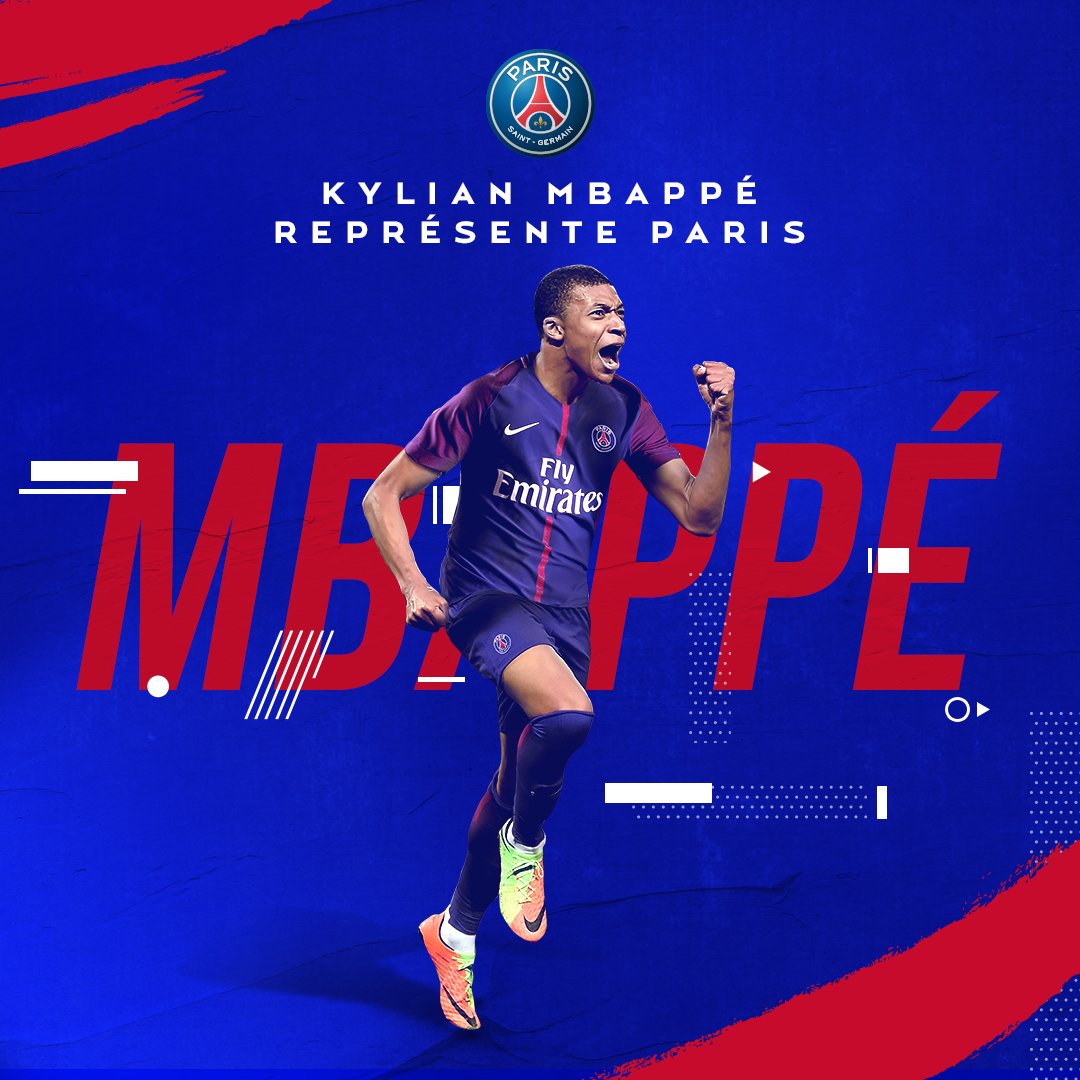 ---
19:31 - Sky podaje, że Laurent Koscielny, Olivier Giroud i Alexandre Lacazette na zgrupowaniu reprezentacji Francji próbowali przekonać Thomasa Lemara do transferu do Arsenalu, ale ten odmówił. Jeśli Francuz zmieni barwy klubowe, to przeniesie się tylko i wyłącznie do Liverpoolu.
---
19:11 - Sport informuje, że według "dobrych źródeł" AS Monaco, Barcelona kontaktowała się z mistrzem Francji w sprawie Kyliana Mbappe. Być może to jest przyczyna braku ogłoszenia transferu 18-latka do PSG.
---
18:54 - Jakub Błaszczykowski z szansami na grę w Wolfsburgu! Główny konkurent do miejsca w pierwszym składzie, Vieirinha, przenosi się do PAOK Saloniki.
---
18:41 - M'Baye Niang zawodnikiem Torino!
Włosi wypożyczyli zawodnika z obowiązkiem wykupu po sezonie za 20 milionów euro.
---
18:35 - Guardian: Philippe Coutinho jutro zostanie oficjalnie ogłoszony jako nowy piłkarz Barcelony.
---
18:31 - James Pearce podaje, że więcej wzmocnień na Anfield nie będzie! Tym samym szanse na transfery Thomasa Lemara oraz Virgila Van Dijka ogromnie maleją.
---
18:19 - Napływają wieści z Anglii! Riyad Mahrez w ciągu kilku godzin może zostać piłkarzem Chelsea!
---
18:15 - Andre Gomes prawdopodobnie zostanie wypożyczony do Tottenhamu. Jeśli rozegra minimum 60% wszystkich spotkań, Spurs zapłacą Barcelonie 40 milionów funtów.
---
18:07 - David Costas blisko Barcelony! Jak informuje Gerard Romero, Katalończycy zapłacą Celcie 10 milionów euro, które są zawarte w klauzuli odejścia zawodnika.
---
18:00 - zamyka się okienko transferowe w Niemczech! Żaden klub z Bundesligi nie może już kupować piłkarzy.
---
17:46 - Sensacyjne wieści napływają z Anglii! Arsenal miał wycofać się z walki o Lemara!
Kanonierzy chcą jednocześnie zatrzymać w drużynie Alexisa Sancheza. Jeżeli chodzi o zawodnika AS Monaco, preferuje on przenosiny na Anfield.
---
17:17 - AS Monaco jest skłonne przyjąć ofertę Arsenalu za Thomasa Lemara, która opiewa na 92 miliony funtów!
Problemem jest postawa samego zawodnika, który nie wie, gdzie chciałby występować w przyszłym sezonie.
---
17:05 - OFICJALNIE: Nani zagra na wypożyczeniu w Lazio!
---
16:40 - Szykuje się prawdziwa bomba transferowa! Oficjalne potwierdzenie transferu Alexisa już niedługo!
---
16:38 - Andre Gomes został zaoferowany kilku klubom z Premier League!
Najbardziej zainteresowany jest Tottenham, który chciałby wypożyczyć Portugalczyka na jeden sezon.
---
16:07 - Divock Origi przeniesie się do Wolfsburga na zasadzie rocznego wypożyczenia!
---
15:55 - Arsenal zaakceptował ofertę za Alexisa, a tymczasem na Twitterze:
---
15:49 - COPE: Osoby negocjujące transfer Coutinho oceniają szansę na jego realizację na 20%.
---
15:38 - ESPN podaje, że Liverpool zgodził się na negocjacje w sprawie Philippe Coutinho. Z kolei Adria Albets informuje, że Barcelona nie ma planu B - liczy się dla niej tylko Brazylijczyk i ma zrobić wszystko, żeby tylko Coutinho został jej piłkarzem.
---
15:30 - Mirror: Arsenal zaakceptował ofertę Manchesteru City w wysokości 60 milionów funtów za Alexisa Sancheza. Przenosiny Chilijczyka coraz bliżej!
---
15:24 - Głos zabiera Melissa Reddy - dziennikarka mająca bardzo dobre kontakty wśród pracowników Liverpoolu. Od 23 sierpnia nic się nie zmieniło - Coutinho nie jest na sprzedaż.
---
15:19 - BBC podaje, że Riyad Mahrez nie przejdzie do Barcelony. Algierczyk najprawdopodobniej przeniesie się do któregoś z londyńskich klubów.
---
15:14 - OFICJALNIE! Renato Sanches wypożyczony na rok do Swansea!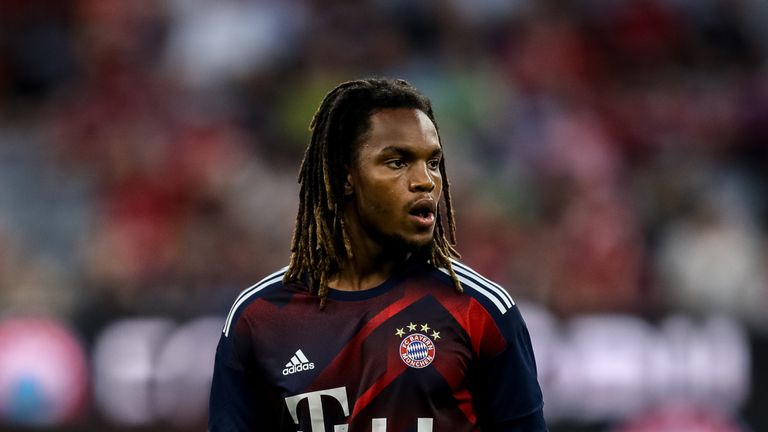 ---
15:00 - COPE informuje, że negocjacje w sprawie Coutinho zostały wstrzymane. Otoczenie piłkarza uważa, że transfer będzie bardzo trudny do przeprowadzenia.
---
14:56 - Arsenal proponuje Monaco 90 milionów funtów w zamian za Thomasa Lemara!

---
14:53 - Na testach medycznych w Tottenhamie znajduje się Fernando Llorente, napastnik Swnasea. Jak informuje Guillem Balague, Koguty za Hiszpana zapłacą 12 milionów euro. 32-latkiem interesowała się również Chelsea.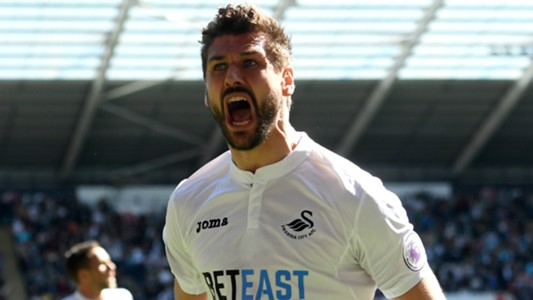 ---
14:40 - W tej całej transferowej gorączce warto przypomnieć, iż wczoraj Grzegorz Krychowiak powędrował na wypożyczenie do West Bromwich Albion!
Reprezentant Polski ma do siebie ogromny dystant, co pokazał w swoim najnowszym poście na Facebook'u.
---
14:33 - Alexis coraz bliżej Manchesteru City!
Obywatele złożyli ofertę opiewającą na 60 milionów funtów (55 podstawy + 5 w bonusach). Arsenal poprosił o czas na ściągnięcie Thomasa Lemara w miejsce Chilijczyka!
---
14:25 - PSG i Monaco zmieniły warunku transferu Mbappe!
Początkowo Francuz miał trafić do Paryża na zasadzie wypożyczenia z obowiązkiem wykupu za 180 milionów euro. Operacja odbędzie się jednak na zasadach transferu definitywnego (135 milionów euro + 45 milionów zmiennych)
---
14:18 - Riyad Mahrez przyłapany na lotnisku w Barcelonie!
---
14:02 - Przedstawiciele FC Barcelony negocjują tylko i wyłącznie transfer Coutinho. Nie ma żadnych innych opcji.
---
13:50 - Kolejne źródła potwierdzają, że Brazylijczyk nie trafi tego lata na Camp Nou!
---
13:47 - Gerard Romero z RAC1 informuje o braku porozumienia pomiędzy Barcą a Liverpoolem!
---
13:38 - Serge Aurier za 23 miliony funtów przenosi się do Tottenhamu!
---
13:33 - Transfer Coutinho zostanie ogłoszony dziś o 20:00?!
---
13:31 - Przełom w sprawie przenosin Thomasa Lemara na Anfield!
Porozumienie pomiędzy Monaco a Liverpoolem jest coraz bliżej! Przełomowa miała okazać się oferta wynosząca 72 miliony euro.
---
13:27 - OFICJALNIE! Barwy klubowe zmienia również Nani. Portugalczyk przenosi się do Lazio.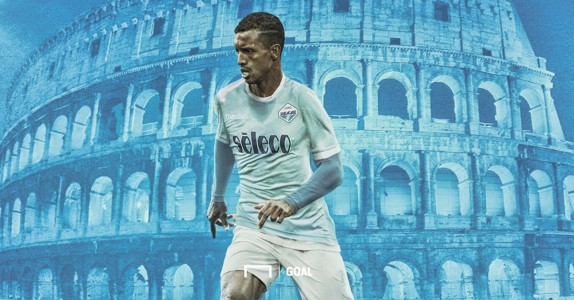 ---
13:14 - OFICJALNIE! Alex Oxlade-Chamberlain piłkarzem Liverpoolu!
Kwota, jaką Kanonierzy otrzymają od klubu z Anfield wynosi 35 milionów funtów.
---
12:57 - Paris Saint-Germain rozpoczęło rozmowy z OGC Nice w sprawie transferu Seriego!
Zainteresowanie Iworyjczykiem najprawdopodobniej oznacza fiasko negocjacji z Monaco w sprawie Fabinho.
---
12:55 - FC Barcelona zaoferowała 160 milionów euro za Dybalę!
Włodarze Starej Damy postanowili odrzucić tę ofertę. Więcej informacji TUTAJ.
---
12:35 - Douglas nie trenował dziś wraz z resztą drużyny!
Otrzymał on pozwolenie na opuszczenie treningu, aby dopiąć swoje przenosiny do Benfiki Lizbona.
---
12:28 - Denis Suarez ostatecznie zostanie w Barcelonie! Młody Hiszpan chce walczyć o miejsce w wyjściowym składzie Dumy Katalonii, mimo, że bardzo zainteresowane transferem były Napoli oraz Tottenham. Kluby oferowały 30 milionów euro.
---
12:18 - Bojan Krkić przeniesie się do Deportivo Alaves na zasadzie wypożyczenia!
Informacje te potwierdzają angielskie oraz hiszpańskie źródła. Hiszpan formalnie jest zawodnikiem Stoke City.
---
12:10 - Alexis Sanches zostanie w Arsenalu!
Włodarze Kanonierów nie chcą pozbywać się swojego gwiazdora po tym, jak drużynę na rzecz Liverpoolu opuścił już Alex Oxlade-Chamberlain.
Przypominamy, iż usługami Chilijczyka mocno zainteresowany był Pep Guardiola, menadżer Manchesteru City.
---
12:00 - RUSZAMY! Dwanaście godzin pełnych emocji oraz zwrotów akcji! Czy Barca potwierdzi transfer Coutinho a Real ściągnie Harry'ego Kane'a? Przekonamy się już niedługo!
---
Źródło: Barca.pl
Wczoraj, 15:53

1
Transfery
Dembélé chce udać się na wypożyczenie

Wczoraj, 15:52

0
Wywiady
Pablo Machín: Girona obudziła bestię szybkim golem

Wczoraj, 14:44

1
Kontuzje
MD: Dłuższa przerwa Semedo [Aktualizacja]

Wczoraj, 13:27

0
Wywiady
Sergio Busquets: To było przekonujące zwycięstwo

Wczoraj, 09:55

2
Ciekawostki
Ciekawostki pomeczowe: Barca 6-1 Girona

Lut 24, 23:45

0
Konferencje prasowe
Valverde: Wszystko ułożyło się po naszej myśli

Lut 24, 23:38

2
Kontuzje
Semedo i Pique z urazami

Lut 24, 23:26

2
La Liga
Alba nie zagra z Las Palmas!

Lut 24, 23:17

0
Pod Lupą
Pod Lupą: FC Barcelona - Girona

Lut 24, 23:03

1
La Liga
Wybieramy najlepszego piłkarza meczu z Gironą!
FC Barcelona -...
Wypowiedź...
SOM EL BARCA
Atletico...
Real Sociedad...
Barca 1-2...
Więcej
Reklama