Klub Cezary Kawecki @08.06.2018 | Przeczytano 1582 razy
Wraz z nieuchronnym odejściem z klubu Roberta Fernandeza, jego następcą oficjalnie został ogłoszony były lewy obrońca Dumy Katalonii.
FC Barcelona oficjalnie ogłosiła, że miejsce Roberta Fernandeza na stanowisku sekretarza technicznego zajmie Eric Abidal. Francuz był piłkarzem Dumy Katalonii przez sześć sezonów (2007-2013) i stanie się on naturalnym następcą Fernandeza, którego wygasający w dniu 30 czerwca kontrakt nie zostanie przedłużony.
Poprzedni kandydat na to miejsce, a więc Ramón Planes w dalszym ciągu może trafić do klubu, ale jako asystent Pepa Segury. Przybycie Abidala nie zamyka jego drogi na Camp Nou, tym bardziej, że dyrektor sportowy Getafe posiada większe doświadczenie względem rynku transferowego, niż Francuz.
Włączenie w strukturę zarządzającą musiała być sformułowane w interesie klubu, aby nowy sekretarz był jak najbliżej piłkarzy. Francuz jak najbardziej posiada taki profil, ponieważ zawsze utrzymywał dobre relacje ze wszystkimi zawodnikami pierwszego zespołu.
Były lewy obrońca FC Barcelony może stać się głównym czynnikiem przy sprowadzeniu Antoine'a Griezmanna. Dzięki ewentualnemu transferowi w klubie pojawiłby się kolejny Francuz, a nowy sekretarz techniczny może odegrać ważną rolę przy ostatecznych negocjacjach. W tym przypadku nieoceniona wydaje się być także pomoc Ousmane'a Dembele i Samuela Umtitiego.
To, czego Abidal jeszcze nie ma, to znajomość światowego rynku transferowego. Od momentu odejścia z FC Barcelony w 2013 roku nigdy nie wykonywał obowiązków z tego zakresu i wydaje się, że jeśli na Camp Nou przybędzie również Ramón Planes, to on wspólnie z Pepem Segurą będą odpowiadali za działania Blaugrany na tym szczeblu.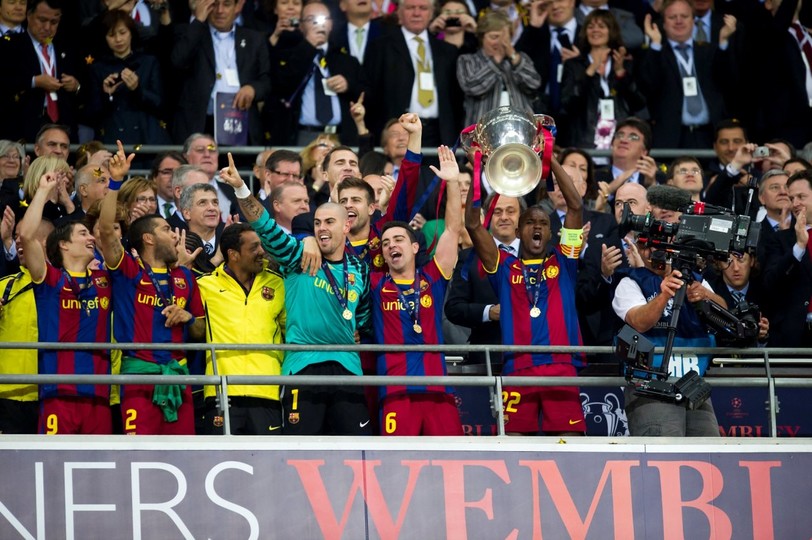 Źródło: fcbarcelona.com
Tagi: Eric Abidal, fc barcelona, Robert Fernandez, Sekretarz techniczny
Cze 21, 19:18
5
Liga Mistrzów
Pięć najwyższych zwycięstw Barcy w Lidze Mistrzów
Cze 21, 11:29
2
Transfery
Lozano łączony z Barcą
Cze 20, 13:48
2
Transfery
Powraca temat transferu Alby do Premier League
Cze 20, 13:38
2
Transfery
1 lipca Barca wpłaci klauzulę za Lengleta
Cze 19, 09:36
4
Klub
Cele, jakie Abidal ma do wykonania w Barcelonie
Cze 12, 10:09
11
Juniorzy
[OFICJALNIE]: Kolejny wychowanek z nowym kontraktem i ogromną klauzulą
Cze 12, 09:40
5
Transfery
[OFICJALNIE]: Deulofeu odchodzi do Watfordu
Cze 8, 09:38
6
Klub
[OFICJALNIE]: Abidal nowym sekretarzem technicznym Barcy
Cze 6, 16:35
4
Klub
Planes głównym kandydatem do zastąpienia Roberta Fernandeza
Cze 6, 11:12
2
Klub
Casting na nowego sekretarza technicznego
FC Barcelona -...
Wypowiedź...
SOM EL BARCA
Atletico...
Real Sociedad...
Barca 1-2...
Więcej
Reklama